Healthcare providers can use signposts to guide users of this App to specific advice and local support services based on their recorded symptoms.
This targeted signposting can be highly localized to an individual's geographic location based on their postcode.
View some example use cases here.
Creating a Signpost is Easy
If you operate a service that supports people with Long Covid
then make sure they know about it.
Step 1:
Create your signpost
Write a message as guidance and optionally provide links to local resources or videos.
We will put your messages, signposts and/or web links into the Long Covid Symptom Tracker for you.
Just choose one or more relevant symptoms and send us the details using the form here: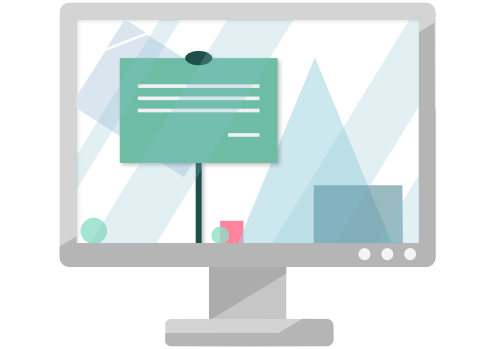 Step 2:
We will confirm the signpost coverage
Using the information you provide about your organisation we will check that your area is covered by our subscription service.
If your area is covered:
If your area is already signed up then we will notify our NHS contact in your area (typically the person coordinating your Long Covid response) of your request for a new signpost and seek their approval (you will be copied in the correspondence).
If your area is not yet covered:
If your CCG, Trust or Health Board (or other healthcare group) is not already signed up then we will inform you and help you with subscription options.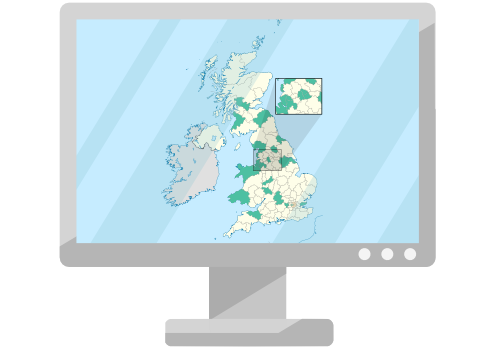 Tip: You can opt to operate independently

If you wish to operate independently of your local NHS service then this can be arranged after verification of your service by the NHS.

Only NHS approved signposts are permitted for patient safety.

Just send us a subscription query here.
Step 3:
Customize the signpost & release it
After we've created the signpost, you may choose to further customise it by specifying locality and adjusting the post code areas that the signpost is released to.
You'll get the opportunity to review your signpost in-situ before we release it to our users.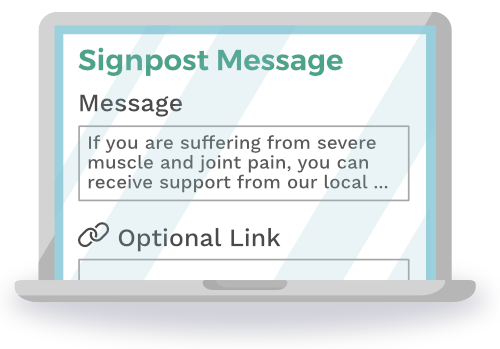 Example Uses
Signpost local services:
e.g. Chest Pain Clinic
In this example, a specialist clinic provides potential patients with guidance on how to access their service if they have severe symptoms.
The guidance can include a brief title, a set of instructions, and a link to their website.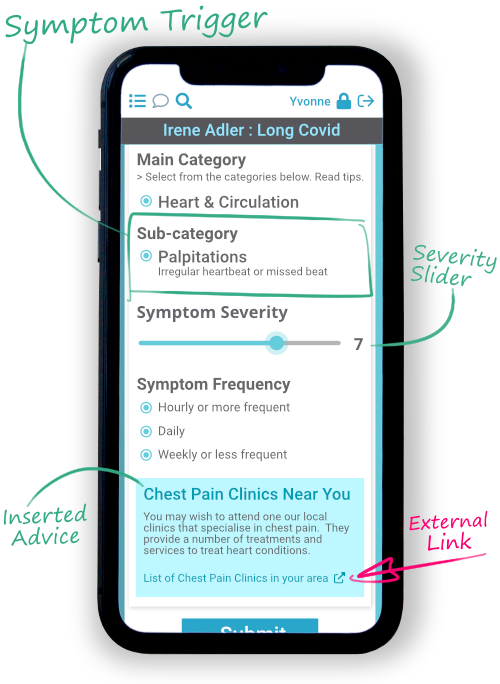 Keep your patient informed about their rehabilitations:
e.g. How to deal with insomnia
Knowledge about Long Covid and its myriad symptoms are rapidly changing, so keeping up with it is often difficult and overwhelming for patients.
As best practise becomes available, from ongoing research, you can make this immediately available alongside the symptom that it relates to.
This can include links to your advice pages as well as embedded instructional videos.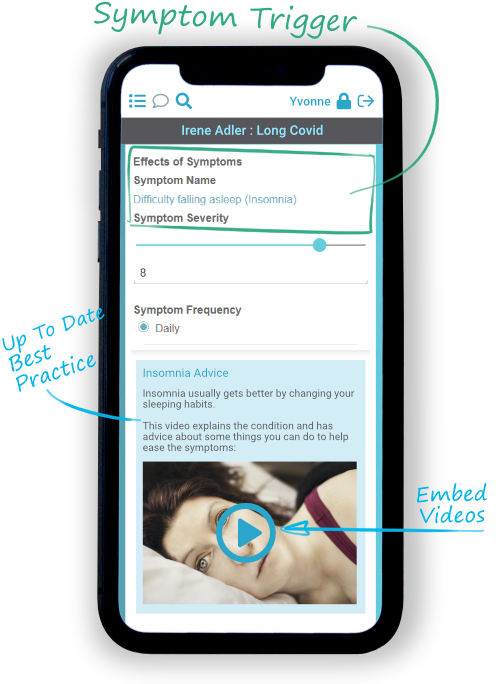 Social Prescribing:
e.g. Forgetting how to do routine tasks
A person's health and wellbeing can be affected by a range of social, economic and environmental factors, social prescribing can help to address their needs in a holistic way. It can also help patients to take greater control of their own health.
You can connect people to community groups or statutory services for practical and emotional support by helping them to get involved with local services ranging from gentle exercise and gardening to financial advice services.
You can also help them get started with contacting a link worker (community connector or navigator) who can work directly with them to find support.